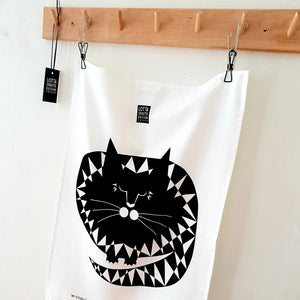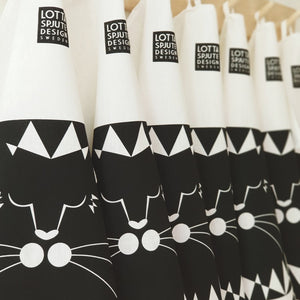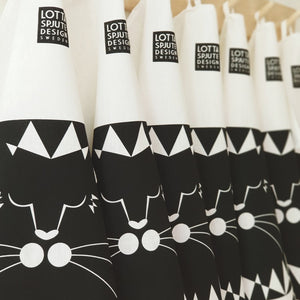 HALF LINEN TEA TOWEL CAT
"ICCELLILI", the artist Lotta´s cat. This larger than life bundle of fur was a 
fine companion for 17 years and she now adorns an myriad of design products as
a tribute for the great friendship she and Lotta shared.
This half linen half cotton white tea towel is made in Sweden and printed with eco
friendly dyes. Its a show off piece for the kitchen either as a towel or why not
hang it on poster hangers and use it as a wall hanging.
* Price is for one tea towel.
 50cm x 70 cm. Washable 40°C drip dry.